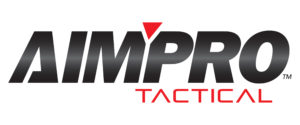 July 15, 2020 Update:
Aimpro Tactical will be temporarily suspending our Custom Shop, Gunsmithing and Firearms sales activities and substantially limiting our Training Schedule.
We are no longer accepting new shop work or shipping any of our firearms accessories or related products.
We continue to accept Testing and Consulting work.
We will be re-marketing an expanded product line early next year through several national distributors and we plan to begin accepting custom firearms shop work again in spring of 2021.
Our decision to make these changes after more than 25 years in the industry was driven by our development of a ground breaking and Patent Pending Mobile Printer Mounting solution for the Brother 8″ Pocket Jet and 4″ Rugged Jet for Law Enforcement and Public Safety applications.
Our Head Rest Printer Mount has generated so much interest and such an overwhelming response, that we must shift to an exclusive manufacturing schedule for our Law Enforcement customers.
The success of the Head Rest Printer Mount is an exciting development for us and although we know this adjustment in our manufacturing priority will be an inconvenience for our loyal firearms customers, it represents a new expansion of our space and manufacturing capabilities.
Please visit our Distributor PatrolPC at: http://www.patrolpc.com for more information about the Head Rest Printer Mount and their industry leading RinoTab tablets for Public Safety applications.
You can also read more about our new product on the Brother Mobile Printer site: https://brothermobilesolutions.com/2020/07/14/officer-safety-and-efficiency/
Please check back with us later this year and in early 2021 for updates on our new product lines and shop work availability.
We are grateful for our loyal customers and look forward to launching our new suite of offerings next year.
Please contact us to check the status of any current projects that were submitted before July 2020.
Our Conifer location is not a retail storefront
and does not accept walk-in customers