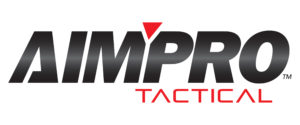 April 15, 2020 Update:
Aimpro Tactical has suspending our Custom Shop, Gunsmithing and Firearms sales activities and our Training activities.
We are no longer accepting new shop work or manufacturing or any of our firearms accessories or related products.
Our decision to make these changes after more than 25 years in the industry was driven by our development of a ground breaking and recently Patented Mobile Printer Mounting solution for the Brother 8″ Pocket Jet and 4″ Rugged Jet for Law Enforcement and Public Safety applications.
Our Head Rest Printer Mount has generated so much interest and such an overwhelming response, that we have shifted to an exclusive manufacturing model for our Distributor PatrolPC and their Law Enforcement customers.
Our new dedicated Head Rest Printer Mount manufacturing facility is located in Sheridan Colorado, and we are running our machining and manufacturing operations at full capacity.
The success of the Head Rest Printer Mount is an exciting development for us and represents a new direction for our company and an expansion of our space and manufacturing capabilities.
Please visit our Distributor PatrolPC at: http://www.patrolpc.com for more information about the Head Rest Printer Mount and their industry leading RinoTab tablets for Public Safety applications.
You can also read more about our new product on the Brother Mobile Printer site: https://brothermobilesolutions.com/2020/07/14/officer-safety-and-efficiency/
We are grateful for our loyal customers and look forward to launching new printer mounting options in the coming months.
Our Conifer location is not a retail storefront
and does not accept walk-in customers.
It is strictly an administrative location.  
Inquiries about our Printer Mount Products may be directed to our manufacturing facility at:
Aimpro Tactical, LLC
2080 W. Hamilton Place
Sheridan, CO 80110
800.399.1358
We accept no outside work or solicitors.
Vendors and Corporate Visitors by Appointment Only.